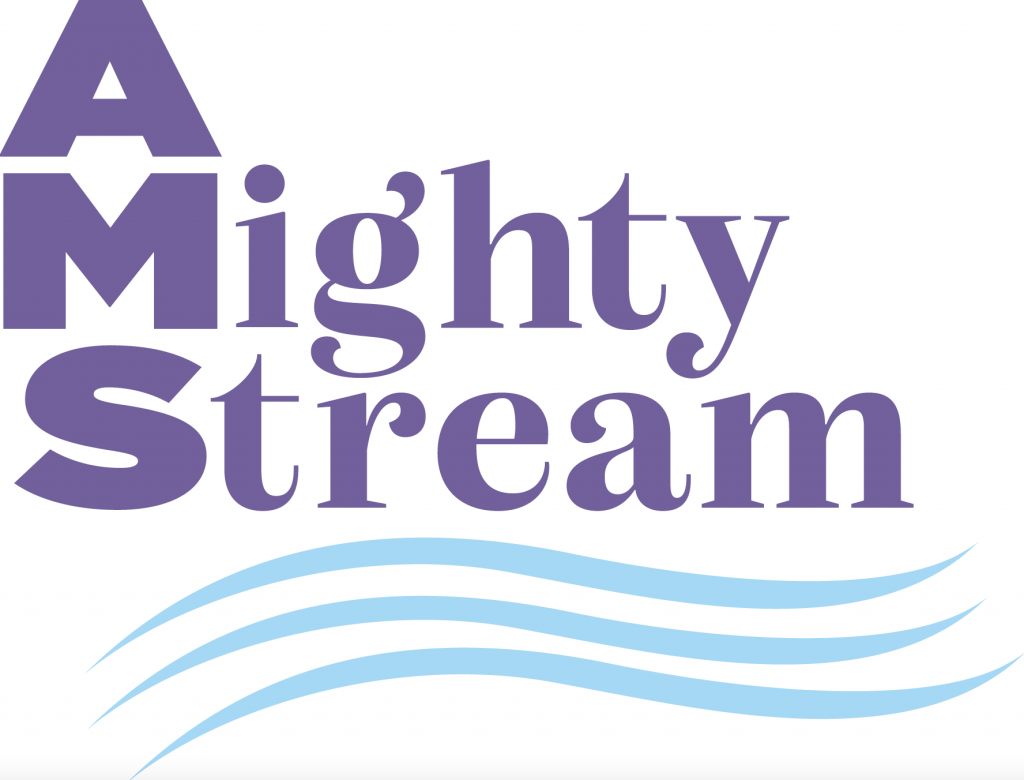 "But let justice roll down as waters, and righteousness as a mighty stream."
Amos 5:24
EquaSion is developing a new program to address racial injustice through interfaith involvement. We intend to organize and unite Cincinnati's diverse communities of faith into a moral force that will take action, individually and collectively, privately and publicly, spiritually and materially, to advance the cause of racial justice through sacred activism, including education, dialogue, community-building, and advocacy for policies and legislation which remediate systemic inequities. We welcome the participation of faith-based organizations of all traditions in Greater Cincinnati.
Organizations wishing to participate in AMS:
Pledge form
Advisory Board Members
AMS Participating Religious and Faith-based Organizations (to date)
To launch A Mighty Stream's community education component, EquaSion in conjunction with our community's spiritual and civic leaders is sponsoring two webinar series: one focusing on racial inequities in a variety of quality of life systems, and the other on the perspectives of our diverse faith communities on racial justice.
Racial Inequities Series:
"Racial Inequities in our Criminal Legal System" (aired on March 3rd) View the Video Recording
"Racial Inequities in our Health Care System" (aired on May 6th) View the Video Recording
Faith Perspectives on Racial Justice Series:
"Faith Perspectives of the Roman Catholic, Jewish, Muslim, Sikh and National Baptist traditions". View the Video Recording
Faith Perspectives of the Episcopal, Buddhist, Native/Indigenous, Non-Denominational Christian, and Baha'i traditions
View the Video Recording
Faith Perspectives of the Hindu, Lutheran, Zoroastrian and United Methodist traditions.
View the Video Recording
Faith Perspectives of the Presbyterian, Unitarian Universalist, Quaker, and United Church of Christ perspectives.
Register 
**AMS Sacred Activism ALERTS**
An important aspect of the AMS program is its promotion of volunteer opportunities for the interfaith community (AMS Participants) to engage in sacred activism for racial justice, which includes advocating for policies and legislation which remediate systemic inequities. It informs its Participants via the issuance of "AMS Sacred Activism ALERTS." The general public is invited to join the AMS Participants in participating in the advocacy opportunities noted below.
ALERTS:
Sacred Activism ALERT urging an end to Ohio's Death Penalty (No. 2, August 31, 2021)
The AMS Reviewing Team* has considered two bills currently before the Ohio Legislature, one in the House and one in the Senate, both calling for an end to Ohio's death penalty. We urge you and your members to advocate support for their passage in furtherance of racial justice. Our interfaith community needs to assert its voice!
Please read the briefing notes below and take action. Thank you for your consideration.
Help End the Death Penalty in Ohio
#NoDeathPenaltyOH is the official campaign to end Ohio's death penalty. Since its reintroduction in 1981, the death penalty has proven to be an expensive, racist, arbitrary system that convicts innocent people.
The death penalty, with its brutal record of racial injustice and other myriad problems, is the epitome of all that is broken in the criminal legal system. In the death penalty system, racial bias works against defendants of color and in favor of cases involving white victims. Cases involving black victims are far less likely to result in a death sentence than cases involving white victims. The likelihood of a death sentence reduces further if the defendant is white. And it doesn't stop there. Racial bias infects every stage of the capital process – from prosecution to sentencing to execution. A 2020 study of Hamilton County found an impact when considering the race of the defendant: "A black defendant who killed at least one white victim faced odds of receiving a death sentence that were 3.79 times those of all other similarly situated defendants."
There are many statistics of racial injustice connected to the death penalty referenced in this fact sheet These data demonstrate a strong correlation between race, geography and socioeconomic status and individuals sentenced to death, i.e., impoverished blacks are disproportionately sentenced to death. Compounding this issue is the disproportionate number of individuals with the same demographic characteristics who are wrongfully convicted in the first instance. Further, research on implicit bias also shows the role that race plays, even among the well-intended, in criminal sentencing, including, the death penalty.
To address this racial injustice and the myriad of problems with the deathy penalty, we are advocating for legislative change through HB 183 and SB 103, identical bills that would repeal Ohio's death penalty. Both bills have strong bipartisan support, demonstrating how important repeal is to both sides of the aisle.
There are many ways people of faith and faith leaders can connect to this work in a one time or ongoing capacity. As people of faith, our voices are intregal in this campaign and we must stand up to support abolition of the death penalty.
Ohio Faith Communities for Death Penalty Abolition Week Friday October 8th – Sunday October 17th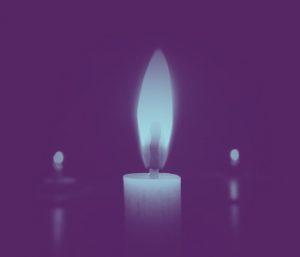 Join people of faith across Ohio to stand in solidarity for abolition of the death penalty. Recognizing the injustices in our criminal justice system, we are unwilling to participate in the cruel and inhumane practice of sentencing our fellow neighbors to death. We join together across religious traditions calling in one voice for the abolition of the death penalty.
There are several ways to participate:
Yard sign or public display of support
Bulletin insert or email to community
Prayer service or vigil
Inclusion in sermon/message during service
Letter writing or phone banking party – write to our legislators
Letter to the editor from faith leader or member
October 19 Lobby day at the statehouse
Register today to participate in Ohio Faith Communities for Death Penalty Abolition Week (October 8-17, 2021).
If you have questions, please reach out to Allison Reynolds-Berry allison@IJPCcincinnati.org or Bekky Baker bekky@IJPCcincinnati.org for more information.
* Oppose Ohio HB 294 as suppressing voter participation:
The AMS Reviewing Team* has considered the request from the Cincinnati NAACP, found below, and forwards it on to you as an opportunity for the interfaith community to further the cause of racial justice as it relates to voting in Ohio. We've welcomed and reviewed the NAACP request to oppose Ohio HB 294, and in solidarity with it and other civil rights organizations, we, too, are of the opinion that the negatives of this bill far outweigh any positives.
Although negotiations on the details of HB 294 are ongoing, too many facets of this bill in its current form are not in the public's best interest. Therefore, after careful review, the AMS Reviewing Team recommends calling your state representatives now to oppose those aspects of the bill that would suppress voting rights and cause unnecessary confusion. We also recommend contacting the bill's co-sponsors, Rep. Bill Seitz and Rep. Sharon Ray, to express opposition to the bill's current formulation. Contact info for Representative Seitz: (614) 466-8258; https://www.ohiohouse.gov/members/bill-seitz/contact. Contact information for Representative Ray: (614) 466-8140; email: Rep69@ohiohouse.gov.
To learn more about Ohio HB 294
We urge you to read over and share these resources for more detailed information about this proposed legislation that is currently in the Oversight Committee of the Ohio House of Representatives:
* "Bill analysis" of HB 294 from the Ohio Legislative Service Commission and "Talking Points" provided by the A. Philip Randolph Institute-Ohio State.
* Ohio Voting Bill – Message Guidance
* Sample social media toolkit
The time for AMS' sacred activists to weigh in – is NOW! Nearly two dozen other states have already enacted similar legislation deemed by many to be restrictive of voter access and detrimental to the political participation of minorities. Time is of the essence.
We thank you and your members for considering this request to advocate and please let us know if you have additional thoughts about this piece of legislation. Your sacred activism is greatly appreciated!
*= AMS Reviewing Team:
Rev. Dr. John Ivey, Aasees Kaur, Andrew Musgrave, James Buchanan Ph.D., Tammy Bennett, Esq., Allison Reynolds-Berry MSW, Justin Kirschner and Chip Harrod (chip.harrod@gmail.com)
cc: Bishop Marvin F. Thomas, Sr., Rabbi Gary P. Zola Ph.D., Co-Chairs
A Mighty Stream Michael W. Hawkins, Esq., President, EquaSion